Long-time Wiley project partners, AJ Bush and Sons (Manufactures) PTY LTD (AJ Bush) have been announced as finalists in the Best Specific Environmental Initiative category of the United Nations Association of Australia World Environment Day Awards 2014.
AJ Bush and Wiley partnered on the shortlisted biogas recovery project undertaken at AJ Bush's Beaudesert plant in Queensland. Wiley was engaged to construct a new Covered Anaerobic Lagoon (CAL) to capture the biogas produced during effluent treatment for use in firing an on-site boiler.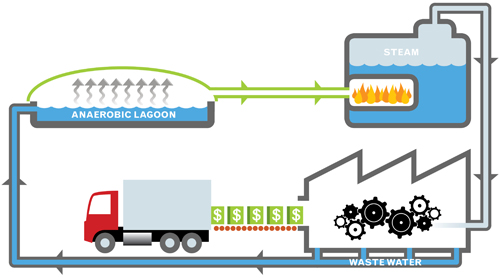 The project also covered the replacement of the site's aging coal-fired boilers with two of the largest high efficiency fire tube boilers ever installed in Australia.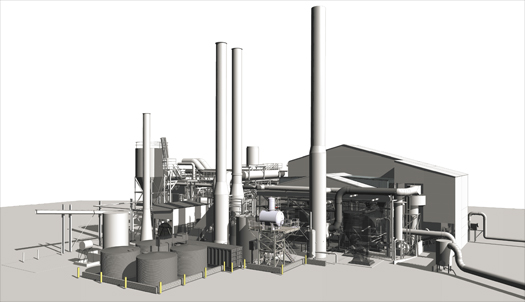 3D model of the boiler house used extensively in planning the delivery of the new boilers
The Awards mark World Environment Day on 5 June and celebrate the innovative and outstanding environmental programs and initiatives across Australia, as well as the critical work of environmental leaders.
The World Environment Award 2014 winners will be announced at the Presentation Dinner to be held at the Crystal Ballroom at Milsons Point in Sydney, on Friday 13 June. This special event will be hosted by Rob Gell, Environmental Entrepreneur and Chairman of UNESCO Western Port Biosphere, with entertainment by Clint Paddison, Comedian.
See a full list of Finalists and Presentation dinner details here.