Chris Fung, Wiley's Technical Service Director is currently attending Indoor Ag Con Asia in Singapore to gain a stronger understanding of the indoor farming industry landscape. Connecting with leaders and specialists in this field, Chris shares his thoughts from Day Two:
Opportunity is a-knocking – who will see the artificial light?
Clearly, from a widespread commercial perspective, the Plant Factories with Artificial Lighting (PFAL) and/or Controlled Environment Agriculture (CEA) industry is in its relative infancy. The current leaders appear to be entrepreneurial operators; typically, partnerships between the industry players and R&D university powerhouses.
Eric Amyot, the President and co-founder of Modular Farms co is a great example.  Eric is an entrepreneur with great clarity around the commercial viability of PFAL technology. He is the licensed manufacturer and distributor of ZipGrow Products in Canada and manufacturer of the new Modular Farm suite of connectable and complimentary container-style farms.

With the right backing, the options are endless. There are multiple concurrent R&D efforts already underway across the globe.  From Japan, Korea, China, Canada and Australia through to Netherlands and across Europe. One of the most successful Companies, currently in this field, is Japanese firm Spread. Below are some specs of PFALs from current and in-construction Spread factories.

How it works – TICK!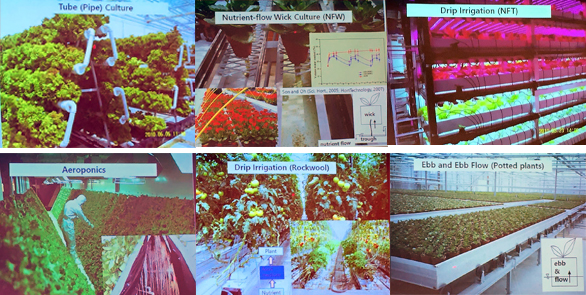 I can honestly say I now know a great deal more about Indoor Ag than I did before this weekend, with both new, and traditional technology well-covered at the conference:
Aeroponics – growth in air with misting
Hydroponics

Tube culture – growth of plants contained within tubular beds (typically simple PVC tubing)
Drip irrigation – process of attaching individual lines for dripping water and nutrients onto root balls
Ebb and flow – effectively involving regular flushing of water and nutrients across root beds (imagine high and low tides at the beach)
Nutrient Flow Wick culture – whereby the root ball extends into both the water and nutrient layer which runs below, detached from the plant

Conventional Greenhouse – the style your grandparents used to have in their backyard!
Aquaponics – combining an aquaculture environment with a hydroponics for optimised commercial value
Lighting advances and the rise of LED is the single largest disruptor to the industry.
These base technologies are then overlaid with the 3-dimensional considerations for how you will spatially establish your operation. These can include vertical, horizontal or even rotating growing beds with the plants growing from vertical or horizontal planes.
Interesting lunchtime facts:
Energy (electricity) and labour account for 60-70% of total costs for an operation – This has marked implications in high tariff or labour cost environments. Is there a geographic sweet spot for each different technology?
The majority of technology is developed within the University sector and often in alliance with technology or industry partners who have the energy and appetite to forge commercial outcomes
To date, automation is limited, mainly focused on automated HVAC and irrigation systems.
The geographies that are well-advanced (commercially) are those where Government or third party legislation has forced industry to invest in technology as a means of commercial survival.
In some regions, inside an aquaculture facility, the commercial value of the hydroponics cycle (e.g. plant produced from fish waste) can yield 200% the value of the fish bred
Lighting layouts, automation of control, and steady-state environments are absolutely key
Accurate control of nutrients is a key to success, yet still to be perfected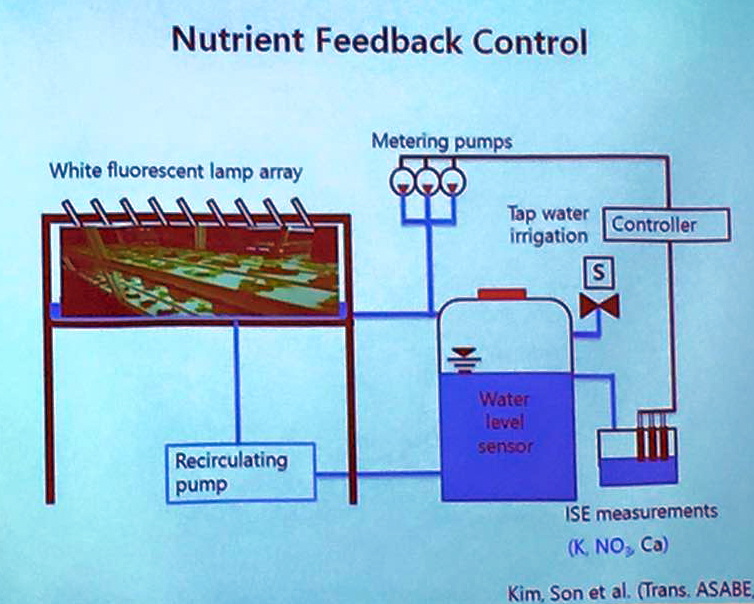 The immutable facts are:
From a live commercial perspective, continued evolution of PFAL and enclosed farming technology is essential
Scale is needed for commercial success for this technology
Different regions (climate, economy, government support and market maturity) will heavily define the 'right fit technology'
Base technologies are sound, however commercial evolution will be driven by industry investment and Government support
Input costs will reduce as lighting, automation and manufacturing scale evolve
Industry is trying to get everyone talking the same language to see who is doing better

Bringing food and people together in a better way
Wiley are focused on finding commercial sweet spots for symbiotic integration of multiple technologies – Result?  The most robust commercial model for adoption by industry.
We will continue to research, explore, investigate and share.
Wiley attends events like Indoor Ag Con Asia to grow our knowledge and maintain our position at the forefront of food technologies.  We love sharing that knowledge with our network to help us all reach peak performance and help ensure our global food security into the future.
Connect with Wiley's Chris Fung, Brendan Kerr and CK Choo on LinkedIn to continue this exciting conversation.