Hon Dr John McVeigh MP, Minister for Regional Development, Territories and Local Government, has announced the opening for Initial Applications to the $272.2 million Regional Growth Fund.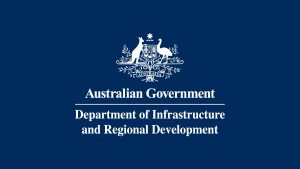 The Regional Growth Fund will provide grants of $10 million or more for major transformational projects which support long-term economic growth and create jobs in regions undergoing structural adjustment.
The program is open to local and state governments, the private sector and not-for-profit organizations to deliver projects across transport, communications, tourism, manufacturing and primary industries. Projects can be either for common or private use infrastructure that delivers significant regional benefits. Importantly this can include private use infrastructure that services a local value chain which could include post farm-gate processing facilities such as feed-mills, meat processors, and other manufacturers.
This program essentially is for either the:
construction of common use infrastructure that is either publicly or privately held (i.e. roads, rail, convention centres, sports-fields, etc) but can also include warehouses, cold stores, saleyards, or processing facilities that operate on a fee for service model; or
construction of private use infrastructure that can provide significant economic benefits to the region (rule of thumb being +100 jobs and/or an enabler to other local suppliers and businesses. This could include any food processor that was expanding of a significant scale.
Selection of projects will be undertaken in two stages. Stage One requires submission of an Initial Application for competitive assessment. Stage Two is for the submission of a full Business Case. The closing date for Stage one applications is 27th April 2018.
Click HERE for more info.